Work's intimacy

Libro, publicado en papel o digital. En
Listas compartidas
2011 Melisa Gregg / Polity Press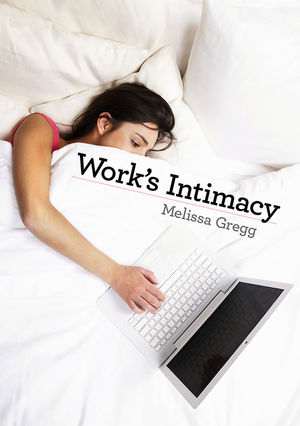 This book provides a long-overdue account of online technology and its impact on the work and lifestyles of professional employees. It moves between the offices and homes of workers in the knew "knowledge" economy to provide intimate insight into the personal, family, and wider social tensions emerging in today's rapidly changing work environment.
Drawing on her extensive research, Gregg shows that new media technologies encourage and exacerbate an older tendency among salaried professionals to put work at the heart of daily concerns, often at the expense of other sources of intimacy and fulfillment. New media technologies from mobile phones to laptops and tablet computers, have been marketed as devices that give us the freedom to work where we want, when we want, but little attention has been paid to the consequences of this shift, which has seen work move out of the office and into cafés, trains, living rooms, dining rooms, and bedrooms. This professional "presence bleed" leads to work concerns impinging on the personal lives of employees in new and unforseen ways.
This groundbreaking book explores how aspiring and established professionals each try to cope with the unprecedented intimacy of technologically-mediated work, and how its seductions seem poised to triumph over the few remaining relationships that may stand in its way.